We have 3 cabins that sleep a max of 3 guests
Cabin (max 3 guests)
Description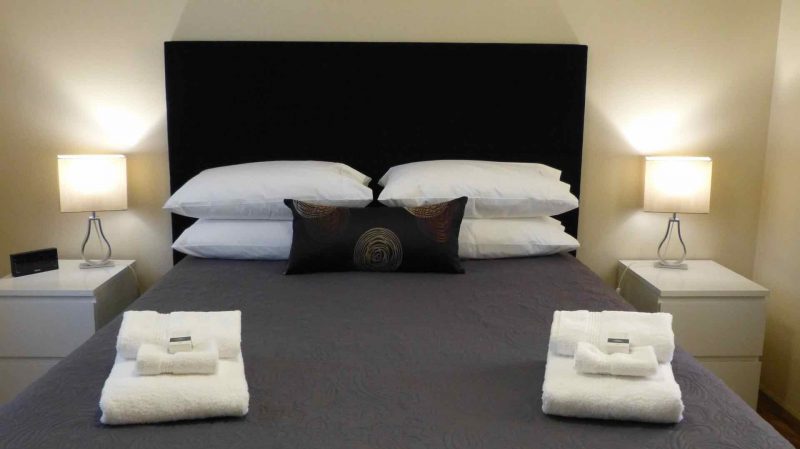 Watervale Retreat has four self catering cabins. These cabins sleeps a maximum of 3 guests with a queen bed in a separate master bedroom and a single bed in a walkthrough second bedroom.
All cabins have a carport, 32" colour television, sofa, dining table and chairs and seating on your own private balcony and easy access to our park safe BBQ in the upgraded BBQ area.
Other Features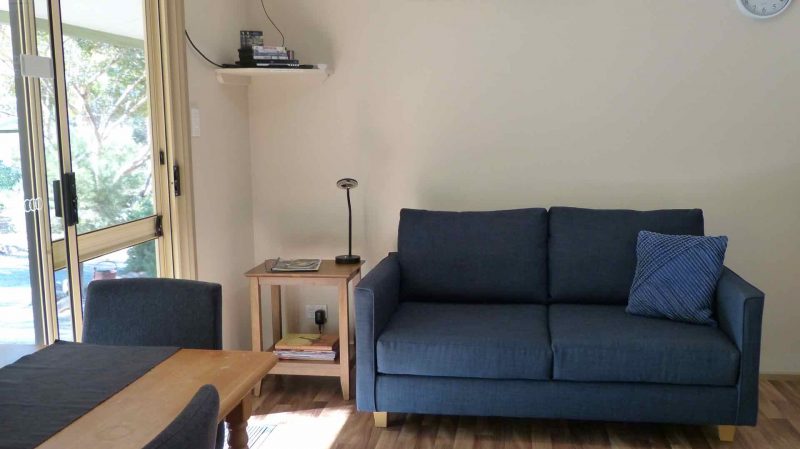 Private Carport and Balcony with seating
Continental Breakfast with Fresh Bread delivered daily
Complimentary Tea, Coffee & Hot Chocolate
Complimentary Toiletries
32" Samsung LED TV and DVD player with a selection of DVDs
Quiet Reverse Cycle Split System
Kitchenette with Filtered rainwater, Microwave & 2 Hob Induction Cooktop
Kitchenware including kettle, toaster, cutlery, crockery and cookware
For your convenience we also include salt, pepper and oil
Alarm clock with USB charge in every cabin
Iron and ironing board
This cabin has a separate master bedroom with queen bed.
Plus a recess provision with a single bed.

Cabin floor space is 32sqm,
Decking space is 16sqm
Total space is 48sqm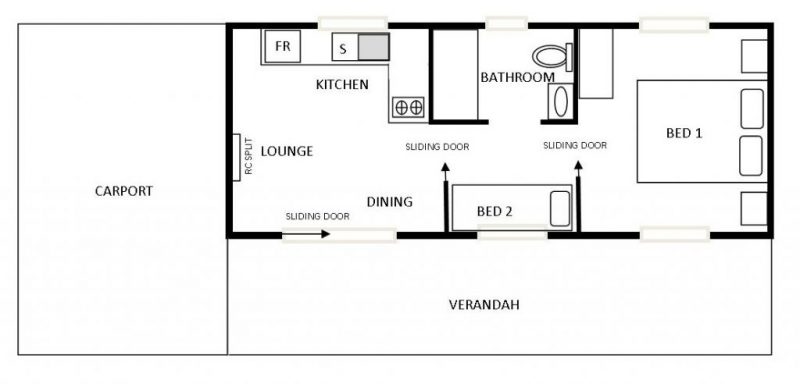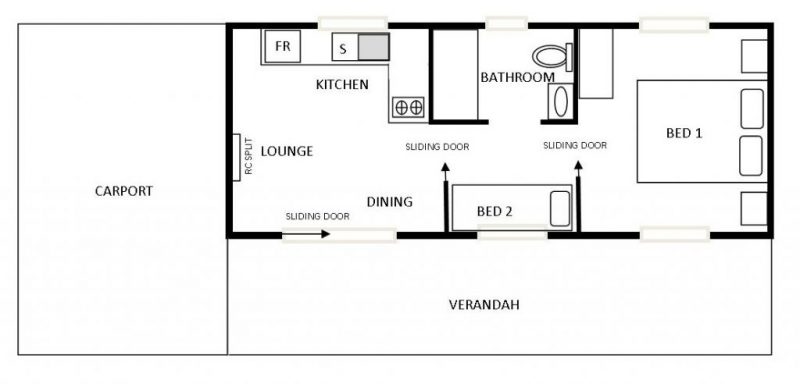 Stayed October 2017
Very clean & comfortable. Lovely bush setting.Loved the pet emus & alpacas.Especially loved the warm, fresh bread in the morning.Quite close to the Riesling Trail.Thank you so much for all the attention to detail, making our stay a wonderful experience. Anonymous
Stayed October 2017
Lovely setting, very quiet & peaceful.Love the alpacas & emus.Lovely to have fresh bread in the morning. Cheryll & Orna Terpstra
Stayed October 2017
The continental breakfast supplies were excellentand the daily home baked bread was a nice bonus.The bush setting is great.Anonymous
Stayed October 2017
Amazing service, beautiful location.Thank you very much for an enjoyable say :) P.S Bread is amazing!!!Imogen Builder
Stayed October 2017
Honestly, this was one of the best value-for-money accommodation I've stayed at on my road trip around Northen SA. Mike & Petra were extremely welcoming and friendly. Hector the Alpaca wasn't too welcoming (he stayed away), but the Emus made up for it! (Hahaha) Chingwen Tiew
Stayed October 2017
The bed was super comfortable James Champman-Smith
Stayed October 2017
Feels great to stay in a place where attention to detail and high quality equipment and appliances weren't neglected. The bread is amazing, Thanx!! :) Anonymous
Stayed October 2017
The provisions for brekky (esp fresh bread) were fab.The relaxed atmosphere & friendly staff made for a great stay.Thanks so much!! Cheryl
Stayed October 2017
Very peaceful and tranquil setting. Anonymous
Stayed October 2017
Thanks for the wonderful stay.Loved it! Anonymous
Availability for these Cabins
Need to Email Us?
Fill out the details below