Peaceful and Tranquil
Welcome to Watervale Retreat
Watervale Retreat

Watervale Retreat is an award winning,  self catering accommodation located in a natural bush setting.  Situated well away from the main house and reception area, we have just 4 cabins in our accommodation park which is used exclusively by our guests to offer a tranquil and secluded getaway. Only 700m from the Riesling Trail and less than 2kms from the nearest winery; it's the perfect location.
Priced from just $150 (2 guests) per night (2 night minimum)
Includes free wi-fi, Continental Breakfast supplies,
all Linen, Toiletries, Hot Chocolate and a selection of teas and coffees.
 
Call us today on (08) 8843 0070  or 0432 110 717, book using our Booking Page or simply email us at admin@watervaleretreat.com.au to book your tranquil escape today.
Star Rating Gold Awards 2017 & 2018
Booking.com Awards 2016, 2017 & 2018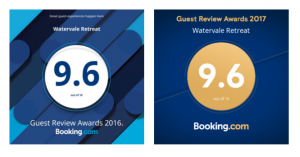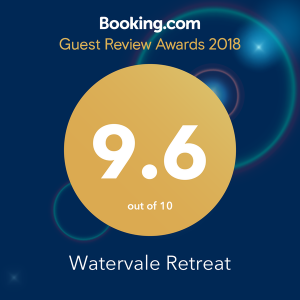 WATERVALE RETREAT AWARDED TRIPADVISOR GREENLEADERS STATUS
WATERVALE, AUSTRALIA– 10TH MAY 2017
WATERVALE RETREAT today proudly announced it has been accepted as a Silver level GreenLeader into the TripAdvisor® GreenLeaders™ program, which helps travelers around the world plan greener trips by highlighting hotels and B&Bs engaging in environmentally-friendly practices....Read our full press release
Wildlife around
Watervale Retreat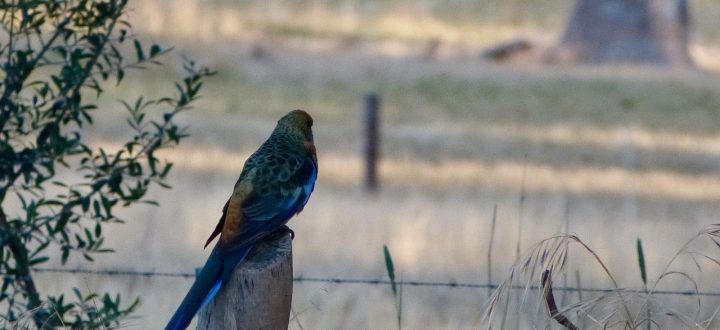 Our Birdlife gallery page shows just some of the birds at Watervale Retreat.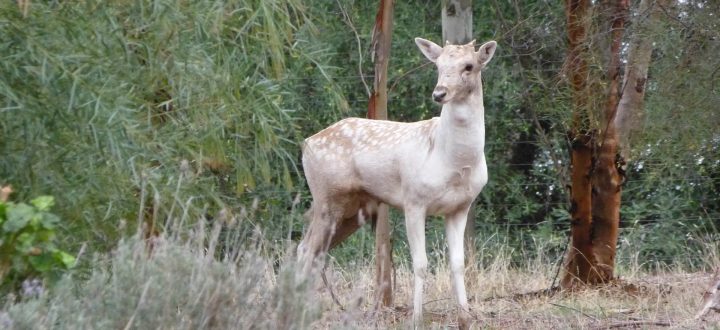 We see various different types of wildlife. Apart from many species of birds, we also see kangaroos, wild Fallow Deer, as well as other animals and reptiles that like to hide on the property.
Meet the Emus, Alpacas and Fallow Deer
On site Animal Park
We have 3 Fallow Deer, all are skittish in nature and tend to run as soon as they see anyone, although less likely to run at feeding time, they still won't come too close. They like to lay under their favourite tree which is behind one of the cabins.
On the 4th September 2015 we acquired Hector (black) then 2 1/2 years old. On the 15th of October we were lucky enough to purchase a five month old two tone alpaca by the name of Picasso.
On the 15th November, a surprise phone call led to us getting 3 emus who were then only three months old. Now fully grown females, they won't listen when being told to be nice to each other (especially at feeding times). The 'Boss' as we call her is Sprinkler (because you get soaked if you stand nearby when she is drinking), Raptor (reminds you of a velociraptor when she eats her lettuce) and Nippy (well not so much anymore....just when she was younger).
The alpacas and emus still love to follow us around and are very inquisitive, especially when they think you have food!
Occasionally they are allowed to go into the accommodation area when there are no guests and they clearly enjoy the change of environment. Because they follow us around, they are easy to move back in the animal park.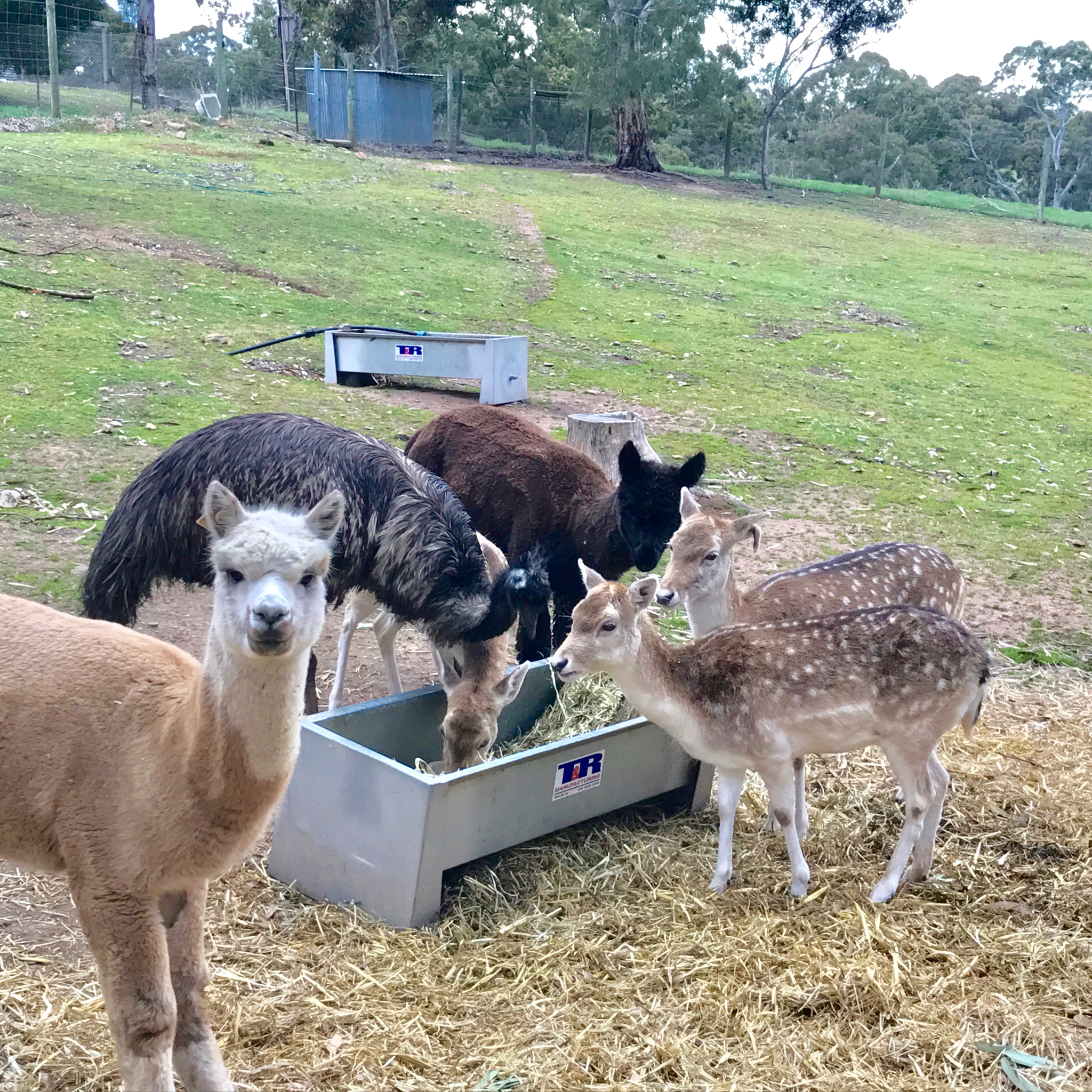 Testimonials
On a motorcycle trip we booked into 2 cabins at the retreat. David and Tracey were very friendly hosts. There was a carport to park bikes next to the cabin. We could have fed alpacas goats and emus at 6pm. We shopped in town and used the electric bbq while we enjoyed the scenery. A continental breakfast of fruit cereal and freshly baked bread delivered to each cabin ay 8.30am
The cottage was spotless and had everything you could want. The fresh hot bread in the morning was fantastic. Beds were very comfy and it was lovely and warm. Tracy was very welcoming and gave us some good tips for the area. We will certainly stay again when we come back
We were booked in here by a local ( literally only 8 klm up the road) and we cant speak highly enough of not only the retreat, but also the owners!!! To wake up in the morning to the sounds of new lambs, Emus and bird life, is one thing... but to have the proprietor bring us freshly baked bread and condiments in the morning was nothing short of amazing!!! I can not speak highly enough of this experience and we will be back!!!!
Very quiet and relaxing. Tracey and David were lovely hosts and our fresh loaf of warm bread every morning and a chat with them was great. They were also helpful with knowledge of the area and things to do.
Brilliant location for the Clare Valley and Riesling Trail. Cabins are cosy and super clean. Loved feeding the animals. David and Tracey were super helpful but unobtrusive. Can recommend the Watervale Pub and General Store which we walked to.Loved being able to see the stars in the night sky.
Cabin was spotless. Fantastic location. The perfect place to wind down after a day of driving. Would love to have spent more time there.
We were warmly greeted on our arrival. There was ample information provided, including dining options & wineries to visit in the local area. The cabin was spotlessly clean, cosy & comfortable. We loved the freshly-baked loaf of bread delivered to our door on our first morning. Wonderful hospitality!
A perfect quiet spot at Watervale, very close to Riesling trail and wineries. The place is spotless clean, you can smell the bed sheet & towel are clean and fresh. A lovely touch where freshly baked warm bread is provided for breakfast along with other continental brekkie supplies. There are four individual cabins in the area and would be fun to book the whole place for small families or friends gathering. Definitely recommend this place. Airbnb Review
Tracey and David were fantastic hosts! The cabin was spotless and very comfortable, and the location is just amazing. The animals gives the place a lovely extra touch, and we would recommend the bacon and egg breakfast, especially on the home-made bread delivered warm in the morning!! We can't wait to go back!!