Peaceful and Tranquil
Welcome to Watervale Retreat
Watervale Retreat

A SATIC member, Watervale Retreat is an award winning, officially accredited 3 1/2 star Self Catering accommodation located in a natural bush setting.  Situated well away from the main house and reception area, we have just 4 cabins in our accommodation park which is used exclusively by our guests to offer a tranquil and secluded getaway. Only 500m from the Riesling Trail and less than 2kms from the nearest winery; it's the perfect location.
Priced from just $135 (2 guests) per night
Includes free wi-fi, upgradeable Continental Breakfast,
all Linen, Toiletries, Hot Chocolate and a selection of teas and coffees.
 
Call us today on (08) 8843 0070  or 0432 110 717, book using our Booking Page or simply email us at admin@watervaleretreat.com.au to book your tranquil escape today.
Star Rating Gold Awards 2017 & 2018
Booking.com Awards 2016, 2017 & 2018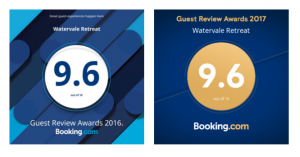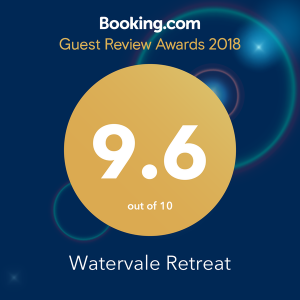 WATERVALE RETREAT AWARDED TRIPADVISOR GREENLEADERS STATUS
WATERVALE, AUSTRALIA– 10TH MAY 2017
WATERVALE RETREAT today proudly announced it has been accepted as a Silver level GreenLeader into the TripAdvisor® GreenLeaders™ program, which helps travelers around the world plan greener trips by highlighting hotels and B&Bs engaging in environmentally-friendly practices....Read our full press release
Wildlife around
Watervale Retreat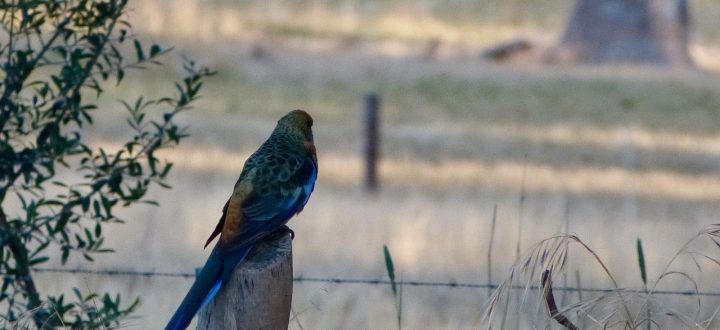 Our Birdlife gallery page shows just some of the birds at Watervale Retreat.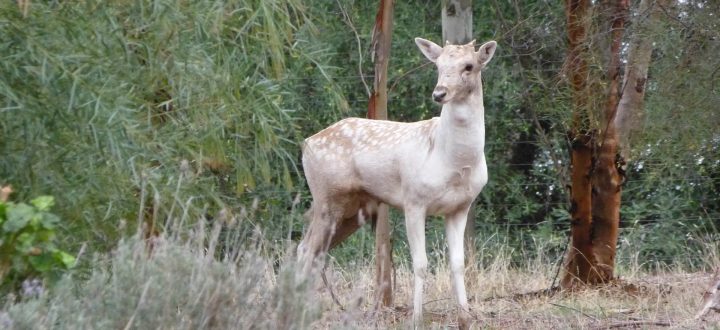 We see various different types of wildlife. Apart from many species of birds, we also see kangaroos, wild Fallow Deer, as well as other animals and reptiles that like to hide on the property.
Meet the Emus, Alpacas and Fallow Deer
On site Animal Park
We have 3 Fallow Deer, all are skittish in nature and tend to run as soon as they see anyone, although less likely to run at feeding time, they still won't come too close. They like to lay under their favourite tree which is behind one of the cabins.
On the 4th September 2015 we acquired Hector (black) then 2 1/2 years old. On the 15th of October we were lucky enough to purchase a five month old two tone alpaca by the name of Picasso.
On the 15th November, a surprise phone call led to us getting 3 emus who were then only three months old. Now fully grown females, they won't listen when being told to be nice to each other (especially at feeding times). The 'Boss' as we call her is Sprinkler (because you get soaked if you stand nearby when she is drinking), Raptor (reminds you of a velociraptor when she eats her lettuce) and Nippy (well not so much anymore....just when she was younger).
The alpacas and emus still love to follow us around and are very inquisitive, especially when they think you have food!
Occasionally they are allowed to go into the accommodation area when there are no guests and they clearly enjoy the change of environment. Because they follow us around, they are easy to move back in the animal park.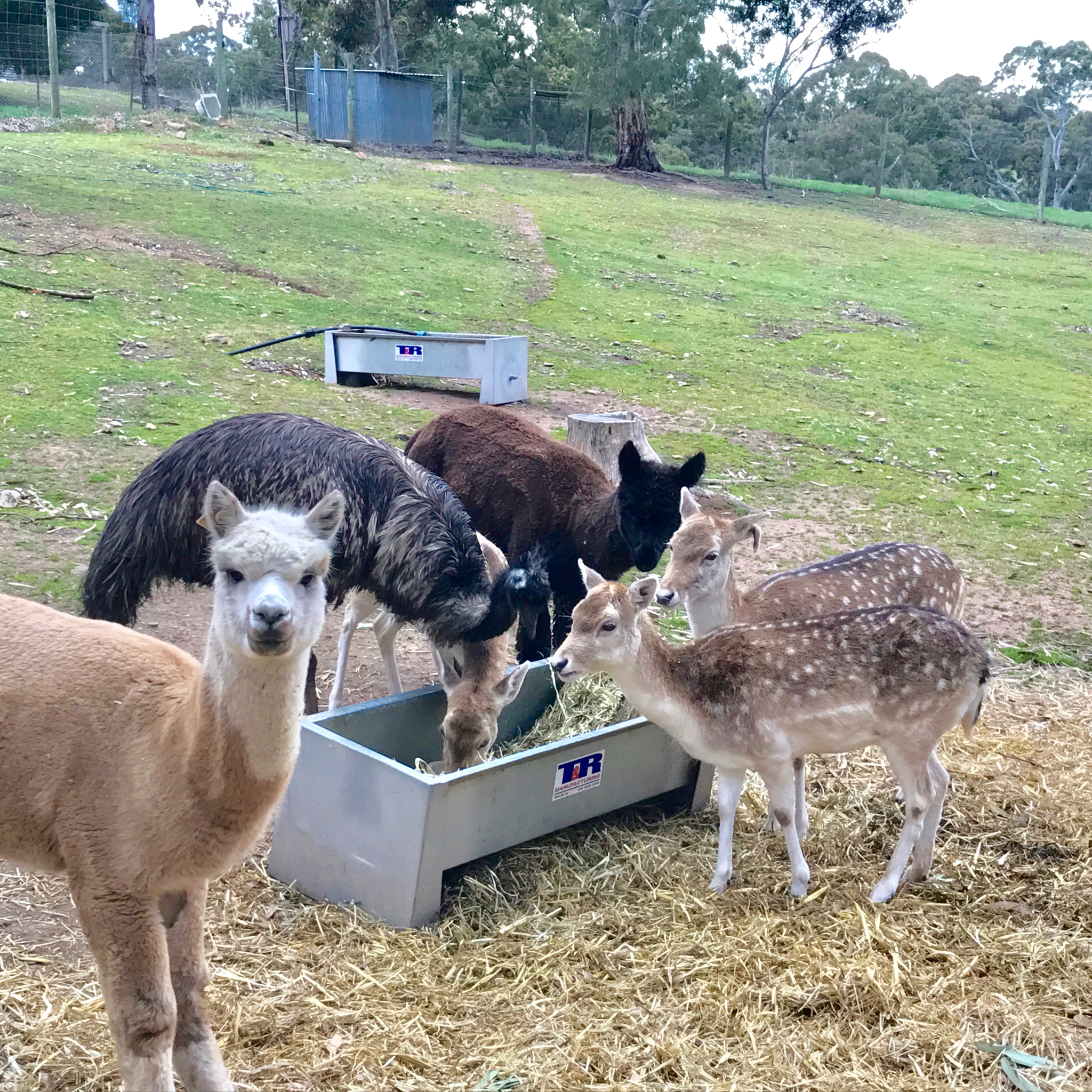 Testimonials
A perfect quiet spot at Watervale, very close to Riesling trail and wineries. The place is spotless clean, you can smell the bed sheet & towel are clean and fresh. A lovely touch where freshly baked warm bread is provided for breakfast along with other continental brekkie supplies. There are four individual cabins in the area and would be fun to book the whole place for small families or friends gathering. Definitely recommend this place.
Airbnb Review
We loved our stay and still enjoying the fresh baked bread. Attention to detail was exemplary. The grounds also had some alpacas who romped with the emus, their drum sounds were a great backdrop to the country experience. A perfect place for a family and an ideal base for launching into the Clare Valley food and wine experiences. Highly recommended.
Airbnb Review
Guest Feedback
Thank you very much for making our stay enjoyable.
The cabin was very comfortable.
We loved the bread, there's nothing like having warm freshly made bread.
We'll be recommending you to friends.
Thanks again.
C&S W
Superb accommodation. Spotlessly clean. Quiet. Unique environment in the country. No noise. Excellent WiFi. Excellent bed and linens. The owners have though of every traveler's needs and they are in place. Breakfast supplies are great. Fresh bread delivered in the morning - wow. I wish every place we stay could be so on top of "it" Booking.com Review
Peaceful, relaxing place to unwind. Definitely keen to stay again.
The hosts delivered fresh bread to your door each morning. Although we didn't get a chance to participate due to our plans, the host offers for you to help feed the animals onsite. Parking is undercover right next to your accommodation. There is an excellent BBQ set up in the middle of the area. So easy to unwind and relax on the verandah of your cabin. The cabins are very private as the area is engulfed with trees and shrubs. Booking.com review
All the little things made our stay the best!The hot bread every morning was a treat and fabulous. The bed - extremely comfortable, the cabins - excellent!And the setting is magic - along with the animals :)Thanks for a lovely 3 days, we would definitely stay again. Very happy guests
Very clean & comfortable. Lovely bush setting.Loved the pet emus & alpacas.Especially loved the warm, fresh bread in the morning.Quite close to the Riesling Trail.Thank you so much for all the attention to detail, making our stay a wonderful experience. Anonymous
Lovely setting, very quiet & peaceful.Love the alpacas & emus.Lovely to have fresh bread in the morning. Cheryll & Orna Terpstra
The continental breakfast supplies were excellentand the daily home baked bread was a nice bonus.The bush setting is great. Anonymous
Amazing service, beautiful location.Thank you very much for an enjoyable say :) P.S Bread is amazing!!!Imogen Builder
Honestly, this was one of the best value-for-money accommodation I've stayed at on my road trip around Northen SA. Mike & Petra were extremely welcoming and friendly. Hector the Alpaca wasn't too welcoming (he stayed away), but the Emus made up for it! (Hahaha) Chingwen Tiew
Feels great to stay in a place where attention to detail and high quality equipment and appliances weren't neglected. The bread is amazing, Thanx!! :) Anonymous