Wildlife seen at Watervale Retreat
Kangaroos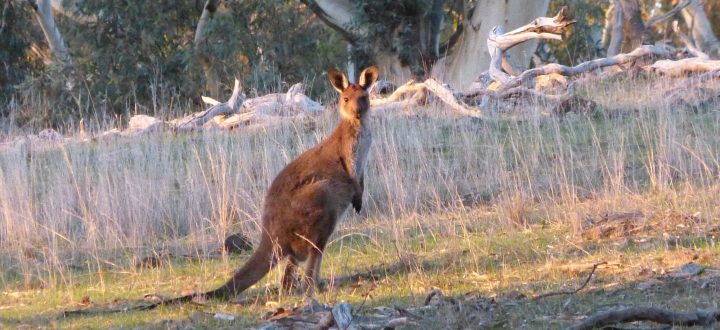 We found several kangaroos in the paddock across the road from Watervale Retreat, this one stayed behind long enough for us to take it's photo.
Possums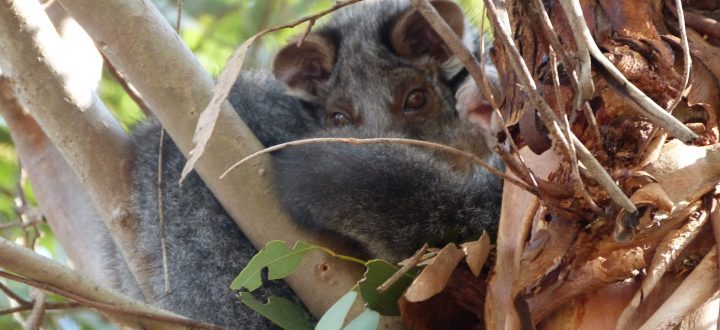 Occasionally we come across some possums, usually they like to hide in the trees across the road.  We actually found this one on our property trying to sleep at 8:30am.
Wild Fallow Deer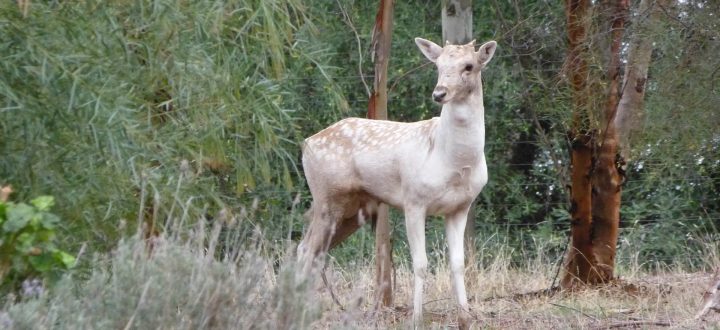 Our guests were treated to this rarer white male Fallow Deer which was found wandering the accommodation area on Easter Sunday morning 2016.